The most significant moment in a couple's life is held between their wedding and child birth and, along with all the emotion that involves wedding and its arrangements, that is many times why the couple may forget to take into consideration some details from the smaller to the more important.
But no worries, we give you some tips!
Invitations
The wedding invitations should be a priority. They must be sent, at least, a month before the wedding date. However, we recommend that these should be sent, at least, three months before.
Remember that attending a wedding, is something that requires some strategic planning, that's why you must respect the wedding guests and advise them about the event well in advance.
The Suit Selection
Unlike the bride, who starts to imagine her wedding dress minutes after saying "YES!", the groom usually leaves it all to the last minute and there are even some people that wait until the weekend before the wedding! We believe that you are not one of those men.
After all, how earlier should the groom start to choose his suit?
There aren't an ideal number of days or months, but we recommend that the groom begins to look for his "ideal" suit between three and six months before. Not too soon (so that he can have access to the latest collections and be aware of recent trends) and not too short notice (in order to have time to search in several brands and stores, try the suit, make necessary adjustments and finally, the last try before the big day).
To make the search easier, the groom should have an idea about shades, shapes and accessories with which he sees himself on his big day. Check out the Roberto Vicentti 2020 collection and start making a pre-selection now.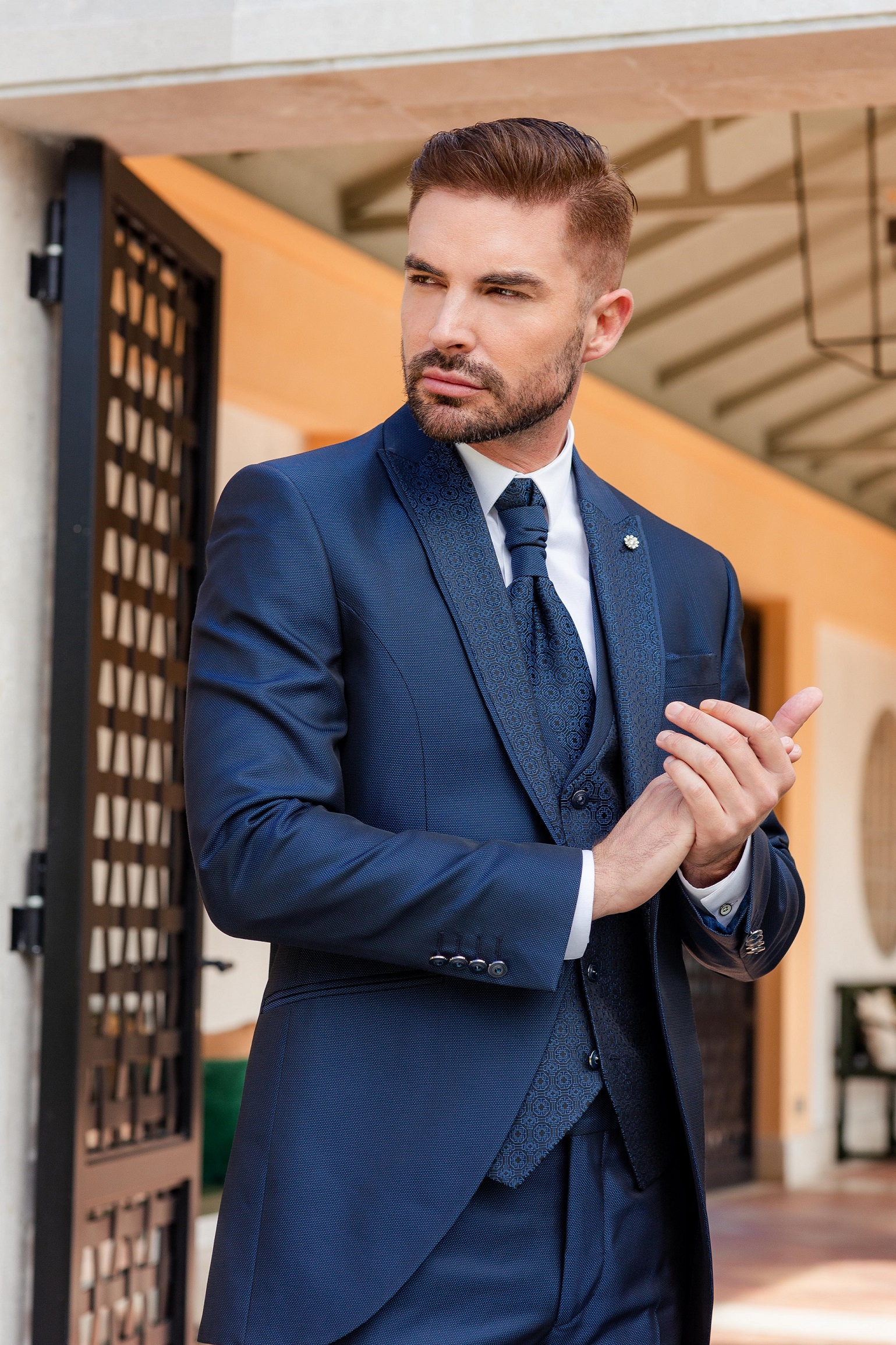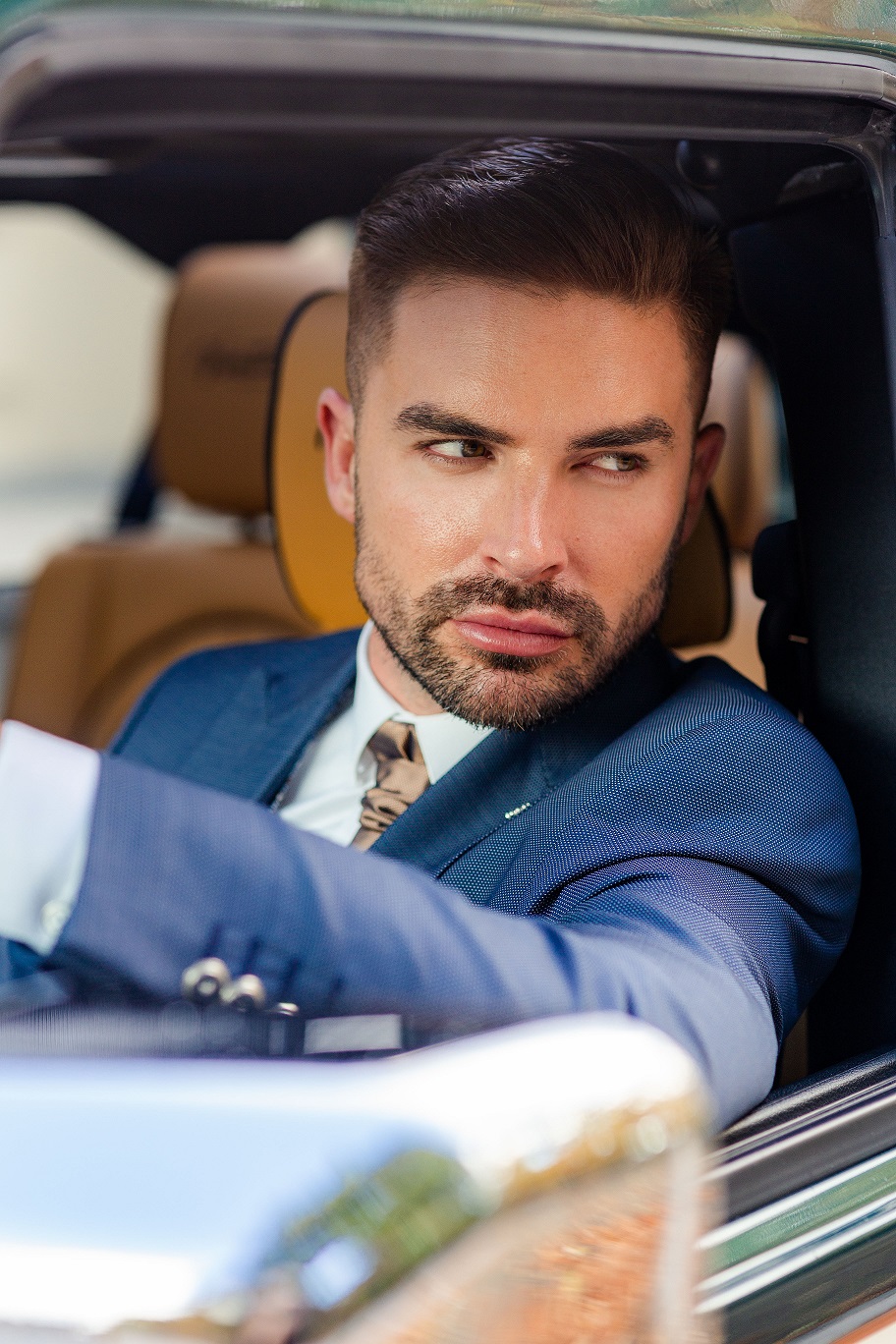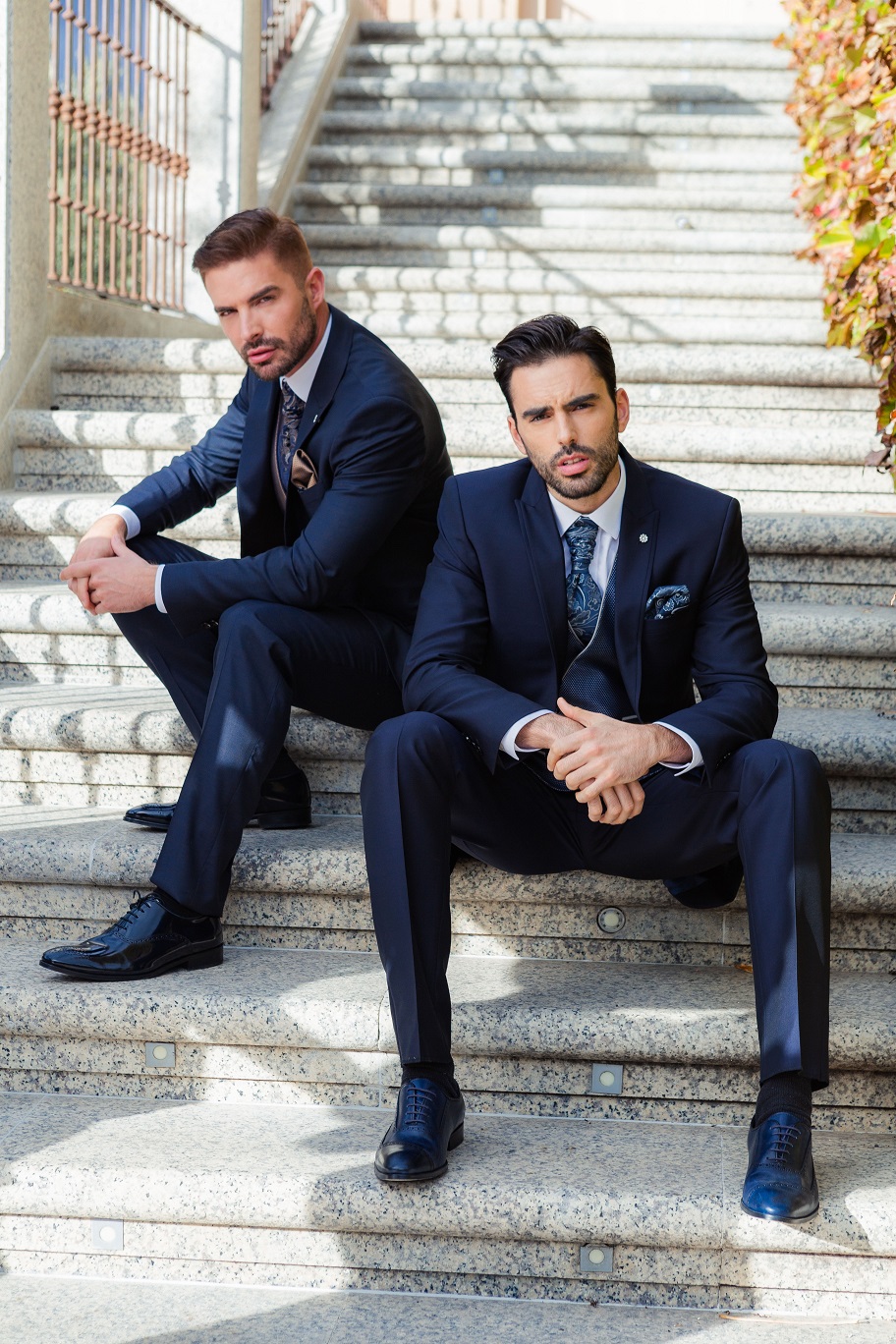 Choosing the wedding Reception Location
Whether the couple opts for tradition (getting married in the bride's hometown or where she grew up) or prefers to modernize, the location matter is simple and standard.
Some factors to keep in mind:
- Distance between location of Wedding Reception and ceremony (too long distances will require long trips and may have consequences to avoid: the most distracted guests may get lost. Sounds like a lie, but believe us, it wouldn't be the first time!)
- Accommodation available nearby (for guests who have come from far away and are tired of making long trips or even the ones that get "over-enthusiastic" during the wedding reception)
- Accessibility (especially if there are older or with reduced mobility guests and of course for pushchairs)
Remember that regardless of the choice, the couple and their guests will spend long hours on the spot, so it should offer different spaces and can even hold the cocktail, dinner and ball in different rooms, so that the couple's big day don't be monotonous.
Finally, especially if the event is not held in summer and is open, you should consider having a plan B, either an alternative in terms of space or a way to cover the venue, if only to be of less concern to the couple. The couple is more relaxed and can enjoy this great day from start to finish.
Are you feeling more energetic and motivated, now that we have set to you a group of priorities for the big day?