One of the activities related to the wedding that creates more illusion on the bride and groom, is the bachelor party together with the closest friends and family where they all celebrate, as the name suggests, the end of single life and the beginning of a new stage in live.
Bachelor parties have evolved a lot since their origin, dating back to the 5th century BC. In those times, the spartan soldiers organized a party for the groom who was to be married in order to prove his fidelity to his future wife. Currently, these goodbye parties have lost their meaning and are now another reason for celebration which the intention is to make the most of it, performing all sorts of group activities.
In the last few months, when certain celebrations had to be postponed, mainly the more numerous ones, weddings or celebrations till the early hours of the following morning, many couples evaluate which are the different options to go ahead with their wedding and bachelor parties. In this case, with Roberto Vicentti we want to show you the best options to celebrate the perfect bachelor night adapted to the current times:
Adventure Activities
What do you think about enjoying a day filled with activities full of adventure? There are a large number of companies that offer group games, like paintball, bubble soccer, laser tag, gymkhanas, kayak, horse trails … There are so many options, the difficult part is to choose which one!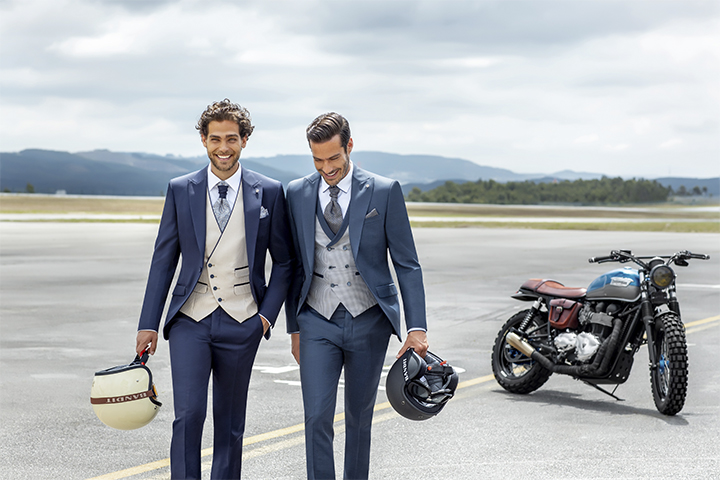 Boat party
One of the trends in bachelor parties that adapts perfectly to the current climate, as long as health restrictions and safety measures are complied with, there are the parties in private boats, the boat parties. There's no need to live near the sea. These activities are available in rivers. There's always an option for all! On a boat you can met a legally allowed number of persons on a private bachelor party and enjoy the city on a different mood sailing on a small yacht.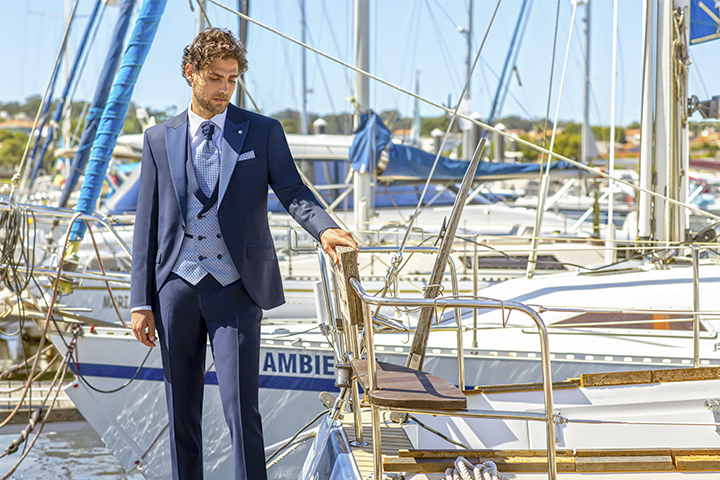 Afternoon

Shopping
More and more men are getting together to spend an afternoon at a Shopping Centre with their friends. And why not take advantage of this sweet moment for your friends to accompany you and help you choose the groom's suit? After tasting your favorite delicacies in trendy restaurants, with Roberto Vicentti we're very delighted to look after you, advising you and showing the new collection 2021: 1001 Emotions.
What personality have you got? Whatever it is, we have a suit that fits you perfectly. You will find four different collections with Italian inspiration where their fabrics create a perfect and very pleasing silhouettes. You'll spend an incredible afternoon.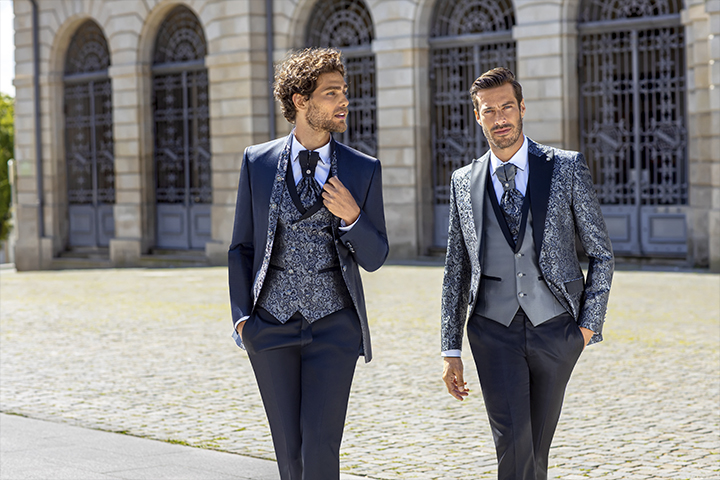 Photoshoot
A great idea to preserve the memories of this great day forever, is to hire the services of a professional photographer who will follow you on your bachelor party and who will immortalize every moment. They can also choose an outdoor spot in the city and have a fun photo shoot. Undoubtedly, a moment that you will enjoy very much.