The warm sea breeze. The swaying of the waves hitting the sand and its calm and relaxing sound. The sunset on the horizon leaving that light that emits the best colors of the day... Such a magical scenario deserves a groom's suit to match, don't you think? If you've chosen to get married on the beach and you're still not sure about your look, here are some ideas to inspire you. Take note!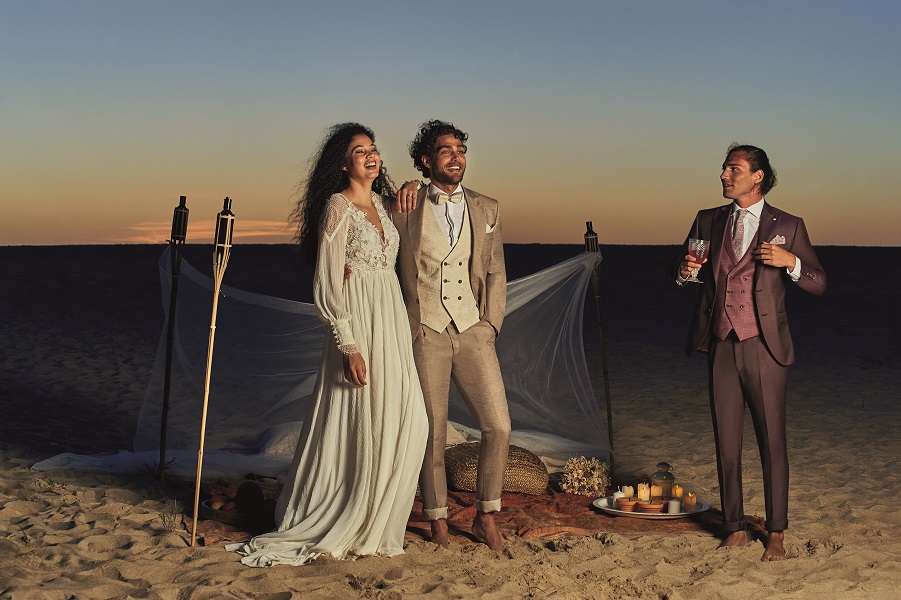 What is it about weddings on the beach that we love so much? If there is one adjective that perfectly describes this type of celebration, it is undoubtedly natural. A word that encompasses everything that comes from mother nature, the immensity that she gives us every day and the respect that she awakens when we enter her magnitude. A beach ceremony is the perfect connection to love in its purest and most essential state, so all the elements that make up the ceremony should be in line with it, including your outfit.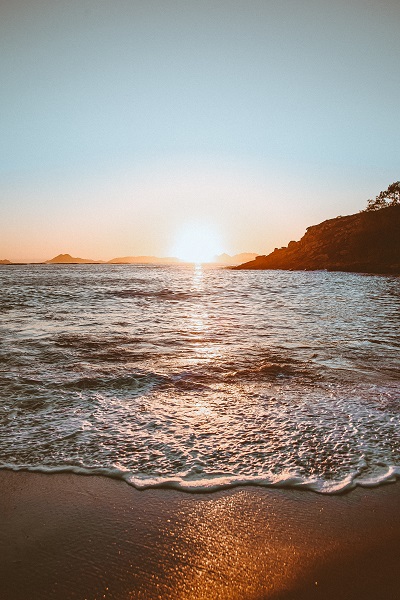 The best wedding suit for a beach wedding is the one that fits the scenario in a harmonious and elegant way and at the same time makes you feel comfortable and natural. One in which you can be you. And, of course, one that doesn't make you feel hot. Because yes, the humidity of the sea is something to take into account when choosing your outfit. Therefore, lightweight fabrics such as linen will be your best allies, as will soft or pastel colours that blend in with the landscape and don't attract the sun's rays, although bright colours such as burgundy, green or blue are also a good option.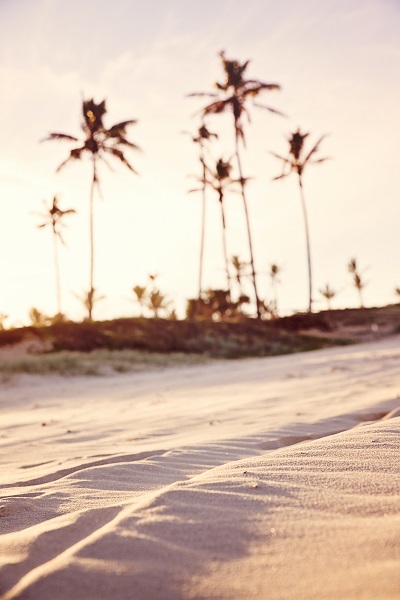 Roberto Vicentti pays tribute to beach weddings with its Feel collection. Models perfectly designed and studied for celebrations that seek to harmonize with nature, with its colours, sensations and landscapes. To achieve this, the tones, textures and patterns are created following a light, comfortable and fresh line, which avoids rigidity and seeks freedom of movement without ever losing respect for style. A line with a strong identity that represents natural love. That which flows freely and without artifice. One that never forgets sustainability.
Our five suggestions for a beach wedding are part of this collection. Which one suits you best?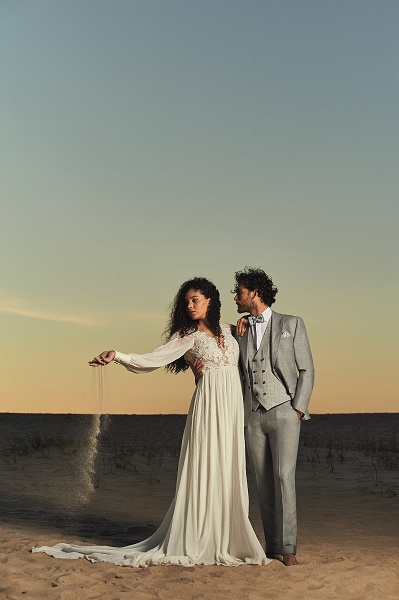 The perfect outfit for a casual groom with a strong personality. This is a plain grey wedding suit in wool and linen. The blazer, with peak lapel, is complemented with a four-button waistcoat, bow tie and pocket square.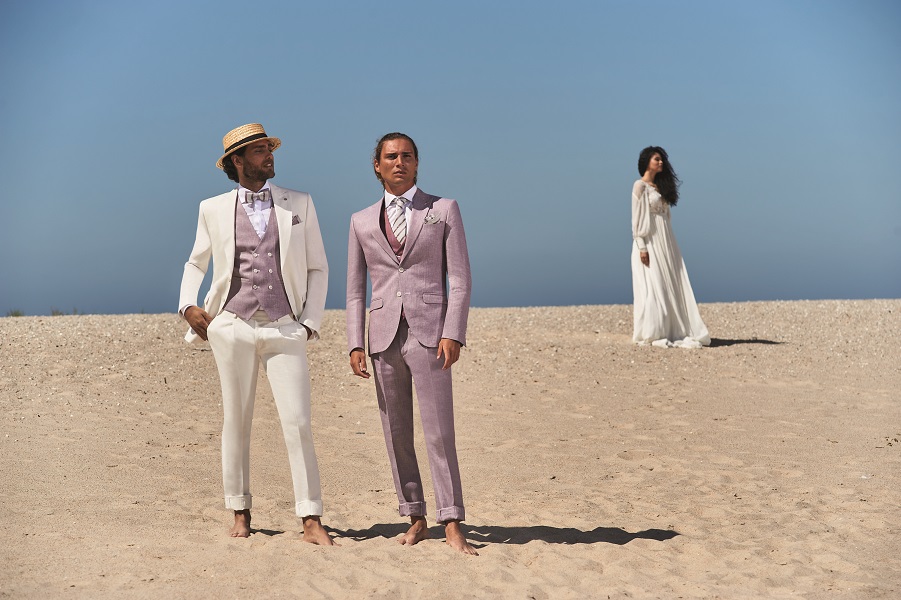 The colour of your groom's suit should always match the theme of the wedding. For a sunset ceremony, this pink linen suit with micro pattern is ideal. The blazer, with peak lapel, is contrasted with a four-button double-breasted waistcoat, bow tie and pocket square.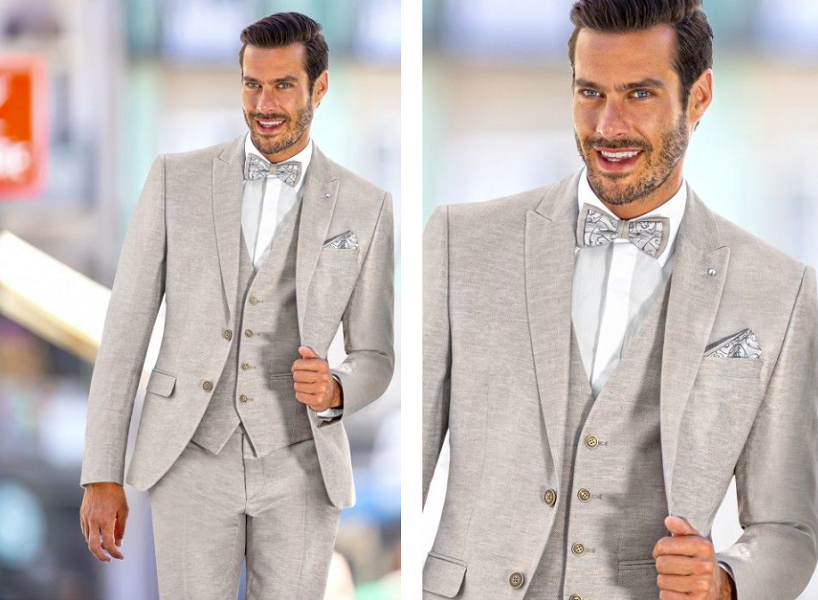 Light tones are perfect to blend in with the landscape and follow the warm and friendly line of this kind of celebrations. This plain beige wedding suit made of linen and cotton, will be a very good choice. Its jacket with peak lapel combines with a four-button waistcoat, bow tie and pocket square.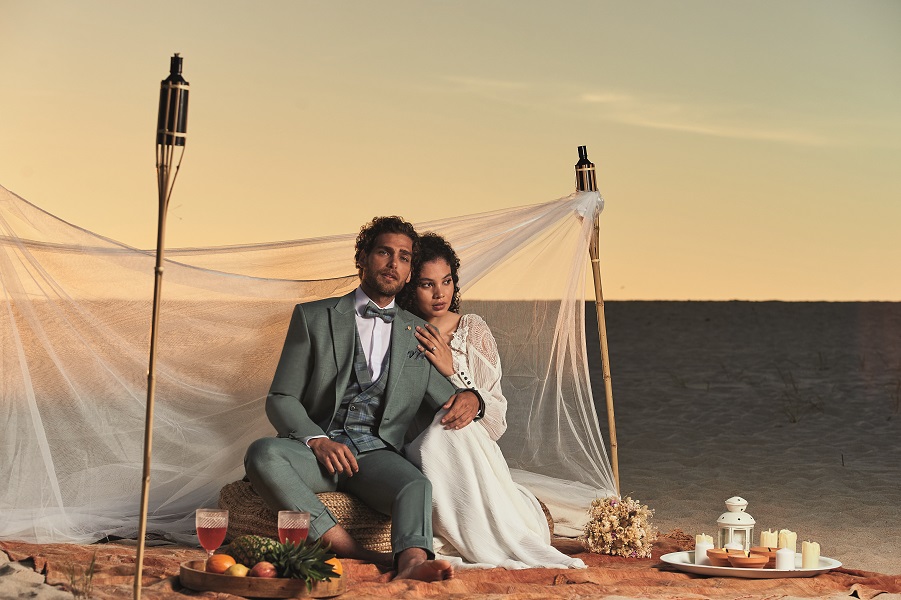 Beach weddings usually take place in the evening, just before sunset. That romantic moment when the day offers its most perfect light. This plain green groom suit with waistcoat and bow tie is an original and different choice that will offer you an elegant and casual look at the same time.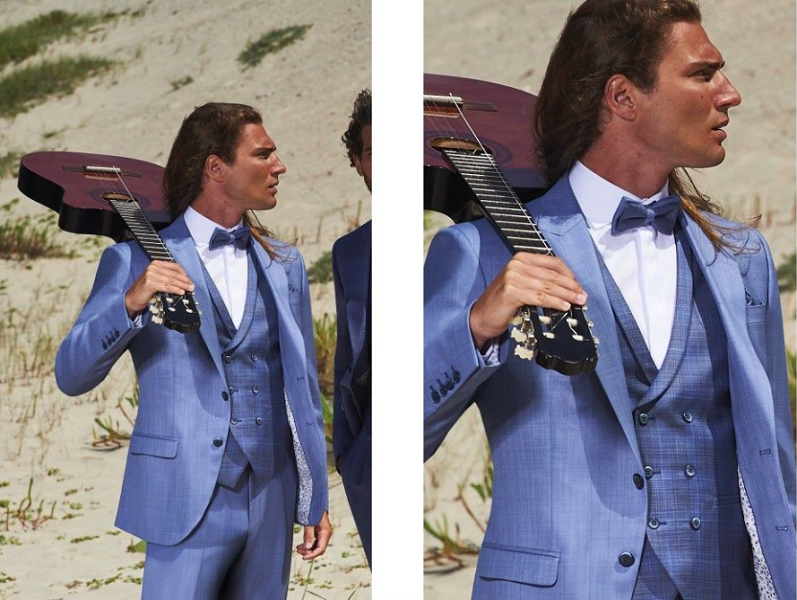 Because of its wool fabric, our last choice is perfect if you decide to get married on the beach during the autumn or winter months, something not so common but still possible. This is a plain blue groom's suit whose two-button blazer with peak lapel is combined with a double-breasted waistcoat, bow tie and pocket square. Dare to wear it with bare feet in contact with the sand and get ready to surprise.