At the time of a celebration, there are a lot of details that must be considered. One of the most important is the groom suit. Every man wants to be beautiful and elegant on his wedding day and for that, it's necessary to choose the ideal suit. Do you know how must important is to have the ideal groom suit? We can tell you everything.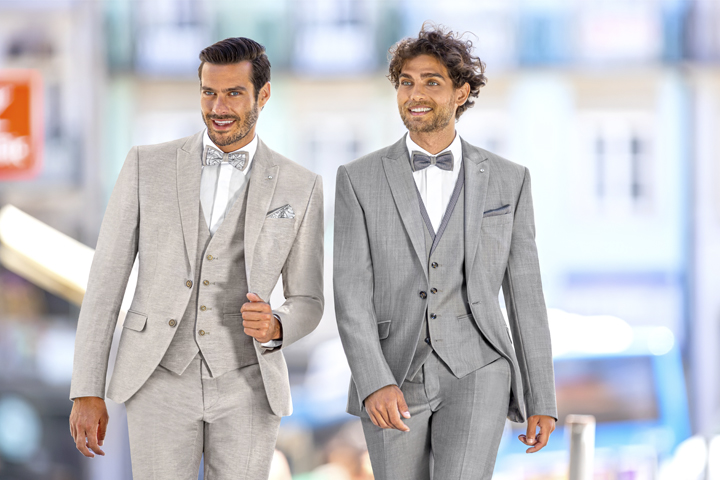 Manufacturing with high quality fabrics

It's imperative to bet on the best for your wedding day. The style of a huge bid day must include a suit up to the occasion. And how can you know that this suit can be described exactly that way? We can help you by telling you that our models are all produced with high quality fabrics. In addition, the patterns can help construct the total look and the essence that unfasten. Our suits are comfort and you choose between them according to the season of the year you've choose to marry.
What do you must look at? The fabrics must not be too heavy, breathable and it must fit your figure, in order to make you feel comfort.
On the 1001 Emotions collection, we focused on transmit you emotions not only through the design of the suits but also through the fabrics that were chosen judiciously to create perfect silhouettes. On those, we reflect sensations that the groom experiment on a wedding day and we assure they will show a distinctive character that always accompanies us.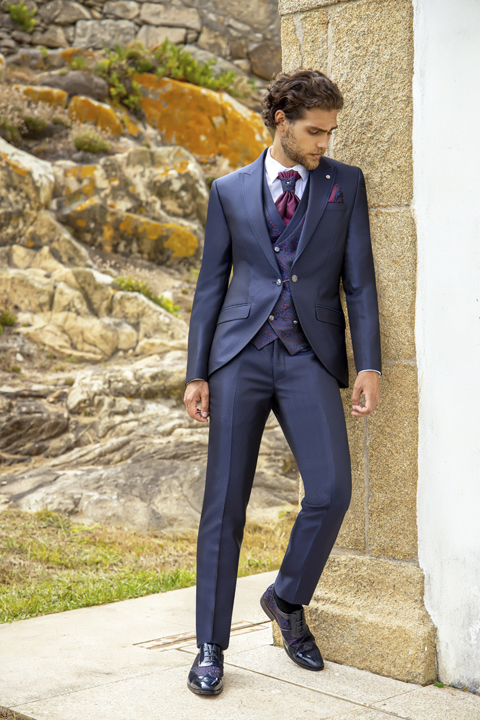 Must be actual

Each season we create new proposals to the groom and the guests. On each collection we analyze trends that are dominating and the characteristics that are the seal of our company: elegance and exclusivity.
This exclusive cocktail has ended on four collections: Eternal, Wedding, Trend and Special Edition, with something in common: 1001 Emotions. Each of the lines expresses different emotions and sensations that make us able to celebrate love besides different points of view.
With these four collections, we pretend to reach every groom and dress all the styles of the man on the most important day of their lives. Which is your favorite collection?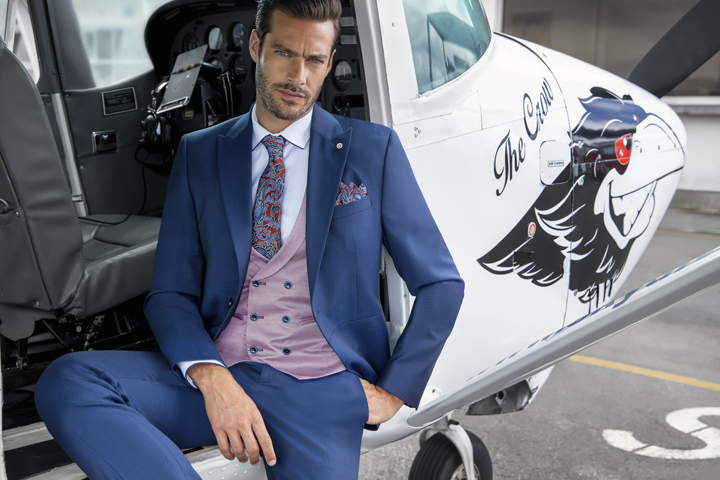 An elegant suit

All the Roberto Vicentti suits are italian-inspired. On this collection, we take care of all the details, the ones that make a difference and convert one look on a perfect one. Micro designs, mao collar, the crossed vests, the colors: black, blue, grey, Bordeaux or green…
Everything you will find on the suits from the New Collection is suitable for the actual grooms and that look forward to dress elegantly and on a sophisticated way.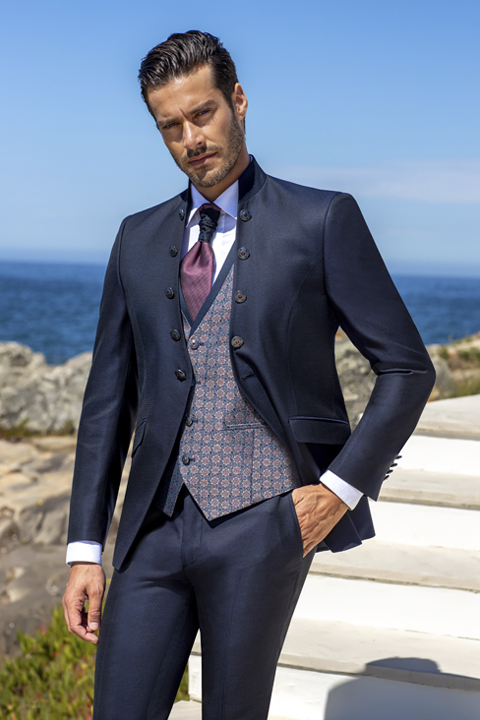 A versatile model

Versatility is one of the indispensable characteristics of a groom suit and you'll find it in all our proposals. Why should we only dress a groom suit once? Our designs are versatile and can attend different occasions, whether you're the groom or the guest and inclusively, you can dress each piece separately.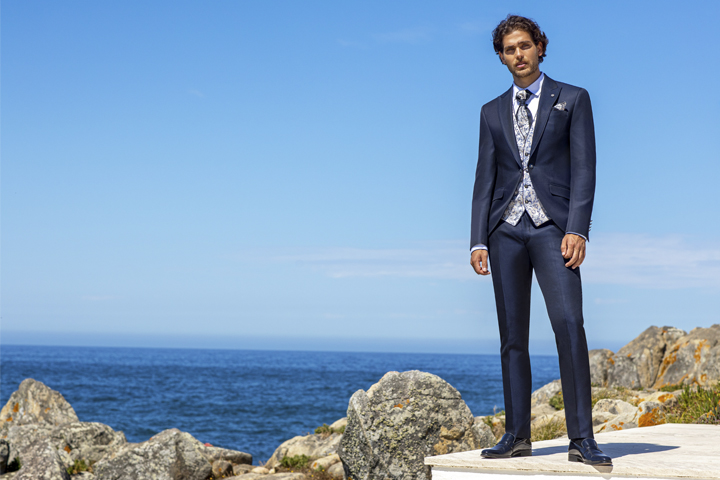 With Roberto Vicentti, you assure yourself on dressing always as fashionable as possible. Besides that, you can choose your total look once we have groom or guests suits but we also have the best accessories like shoes, shirts or belts. What are you waiting for to choose the ideal groom suit?