Colourful palettes, brocades, floral and geometric patterns? The world of prints and originality in men's bridal fashion is a real discovery. The brand Roberto Vicentti introduces it in its collection with the Trend suits line, an exciting range created to spark emotions and mystery. Dare to be different and change the traditional plain suit for a more daring one on your wedding day. We are sure that the effect will be spectacular.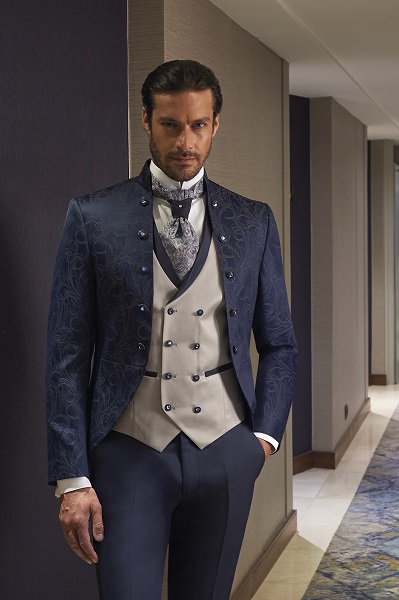 It's your wedding and you decide. If in your day to day you usually wear colourful garments or original designs, it doesn't have to be any different at your wedding. Your wedding suit should show above all what identifies you, your essence and your personality. Don't give it up just to stick to the norm. Plaids, stripes, floral prints, metallic fabrics with different textures... any option is valid if it speaks of you.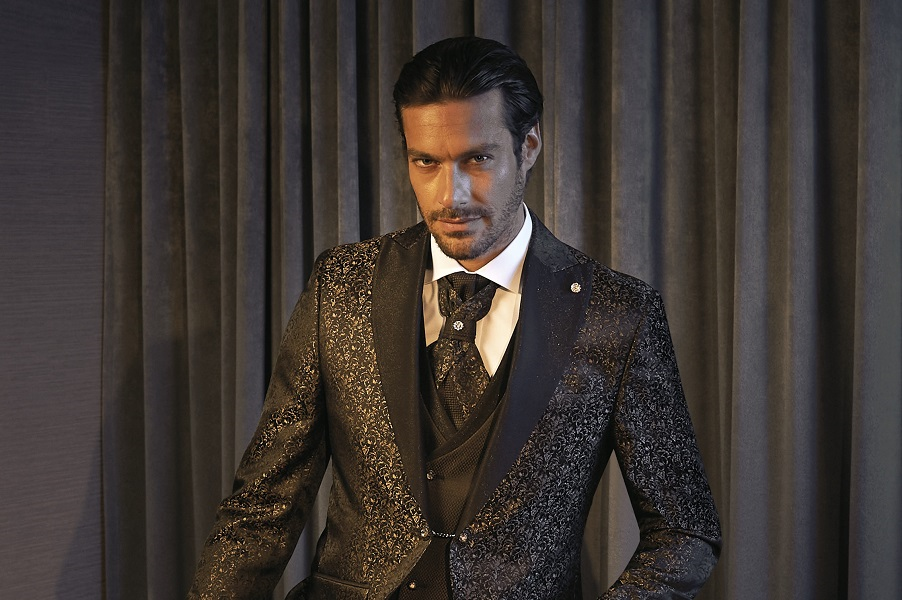 Nowadays, the groom is also a protagonist in terms of his outfit and, in the same way as the bride, he has infinite options when it comes to choosing his ideal suit. Men's bridal fashion is a very explored territory, in which brands launch different and original bets so that men can recreate and have fun with their choice.
The classic navy blue, black or grey smoking is reinvented with the introduction of exclusive textures, patterns and prints, rarely seen in the classic bridal universe, but which can fulfil their function just as well or even better. Every groom is unique and this is reflected in the men's catalogues and sample collections, with a sufficiently wide and varied assortment so that everyone can find their own identity.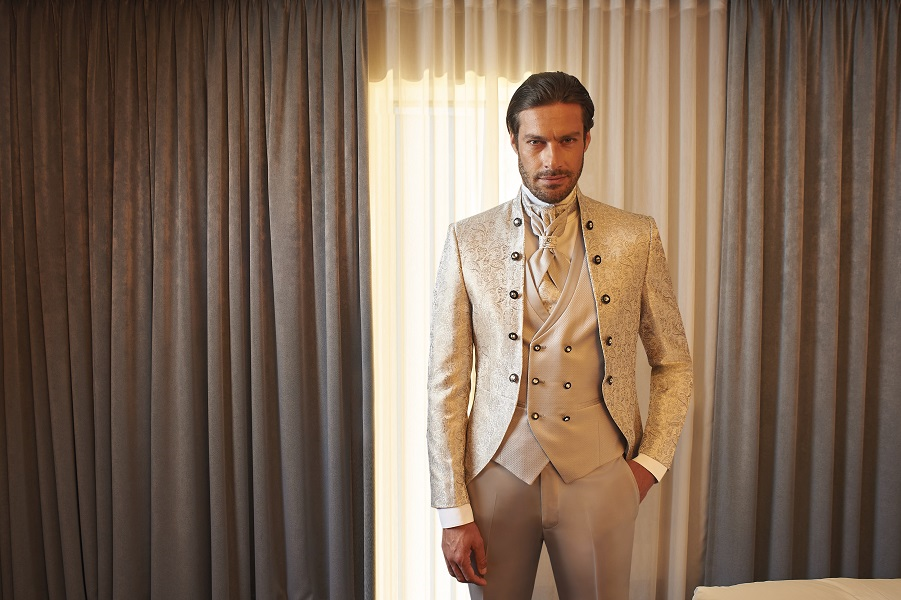 Trend is Roberto Vicentti's most intense and at the same time most baroque collection. A line that responds to the patterns of originality, innovation and design, of which we spoke to you, created to dress daring, gentlemanly and confident men. An extreme, exciting and luxurious suit collection, characterised by brocade patterns, irreverent prints and unusual chromatic fabrics. Pure excitement!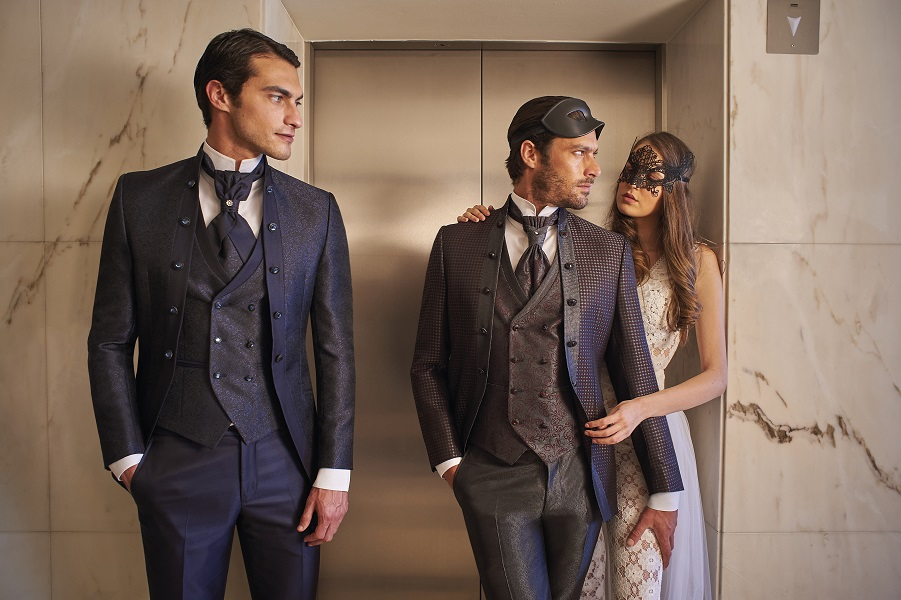 Opting for a printed wedding suit is a choice that makes your personality and your brave spirit clear. So, remember: don't rely on the established to decide your outfit and open your mind to new style proposals that seek to surprise without abandoning elegance. Leave shyness and discretion aside and go for innovation. Emotions come into play... do you dare to be a mysterious groom?