Colour floods the bridal fashion catalogues this winter, with fresh and daring proposals that impress with their innovative touch and great personality. If you're getting married this season, don't give up on colour in your wedding suit and go for a contemporary, modern and youthful outfit. Need some inspiration? Take note of our suggestions and look for the shade that brings out the best in you.
When we think of a winter wedding suit, we usually imagine a combination of traditional, mostly dark colours. But the truth is that the bridal universe offers an infinite number of options outside of black, navy blue and grey. This season, the brand Roberto Vicentti joins the fashion of colour and suggests a varied and unique collection. A whole creative, fresh and original universe unfolds its charms to conquer those grooms with an innovative spirit and a desire to break the rules.
The truth is that colorimetric in clothing is an art capable to stimulate your emotions, changing moods and enhancing your natural beauty. Choose the colour of your outfit based on your skin tone, eyes and hair. It's not just about selecting a specific model, but the colour that best enhances your features and speaks the most about you. Each shade has its own particularities and symbolism, so it's always smart to use colours to your advantage. Ready?
Bordeaux and, in general, red in all its ranges, is a powerful colour that transmits passion, energy and security, perfect for grooms with a seductive and romantic spirit who seek to be the centre of attention. A colour that captivates surprises and, at the same time, enhances the most intense emotions... Pure fire!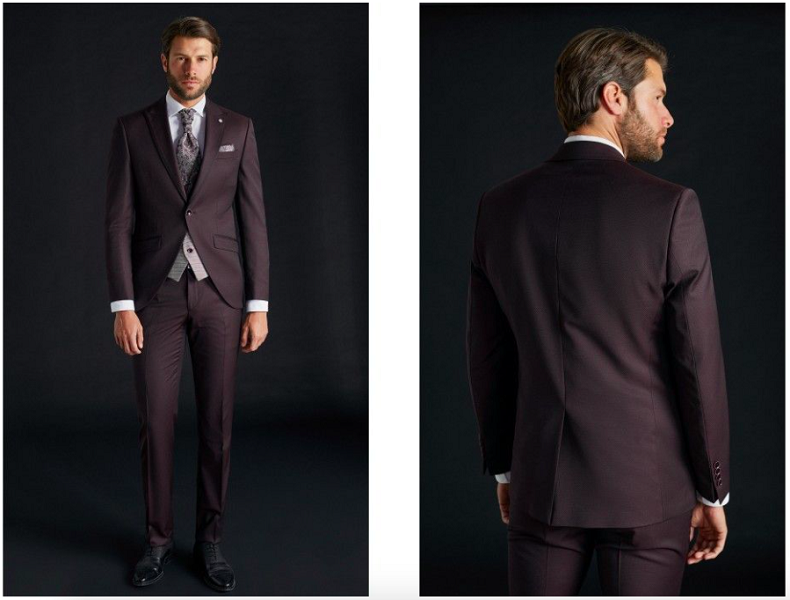 Groom suit in plain Bordeaux colour, made of wool, polyester and lycra, from the Eternal collection.
Groom suit in plain Bordeaux colour, in wool fabric, included in the Feel collection.
Blue is the most popular colour, associated with elegance, honesty and refinement. It has a sophisticated effect, but to a lesser degree than black. The navy tone also communicates confidence, loyalty and authority; characteristics that make it a world leader in sales due to its great versatility. The range of blues is extensive and goes from cobalt to Oxford, indigo, turquoise or sky blue, each with a different and powerful energy. Our proposals include two unusual and rarely seen shades of blue, for their brightness and unique magnetism. Do you dare?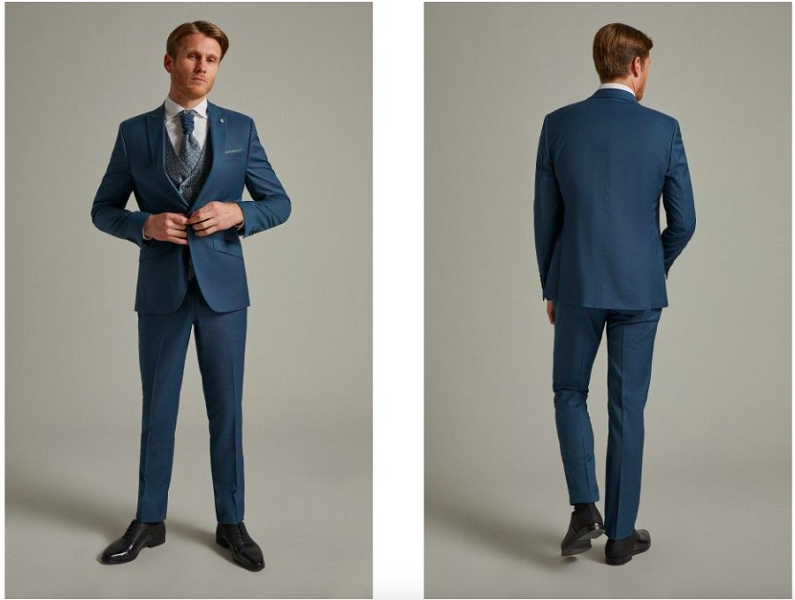 Plain blue wool groom's suit, included in the Eternal collection.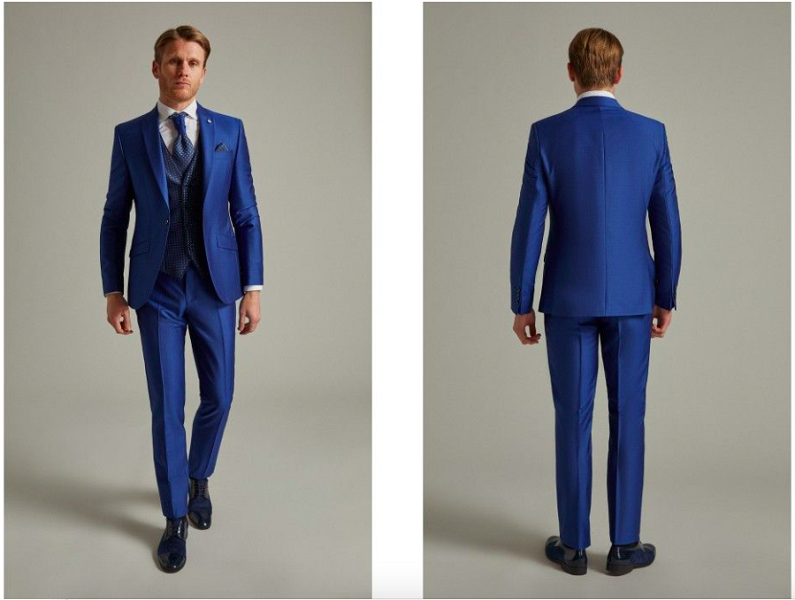 Plain blue wool and mohair groom's suit from the Eternal collection.
Green is pure positivity, energy and optimism. A colour associated with nature, hope and joy. Its range is infinite and goes from the relaxing and calm lightest shades, to the darkest, which bring seriousness and security: olive green, mint green, emerald green, bottle green, khaki green, aqua green... Everything positive is associated with green, from happiness, to progress and wellbeing. If you feel that green is your colour, you will love these four options.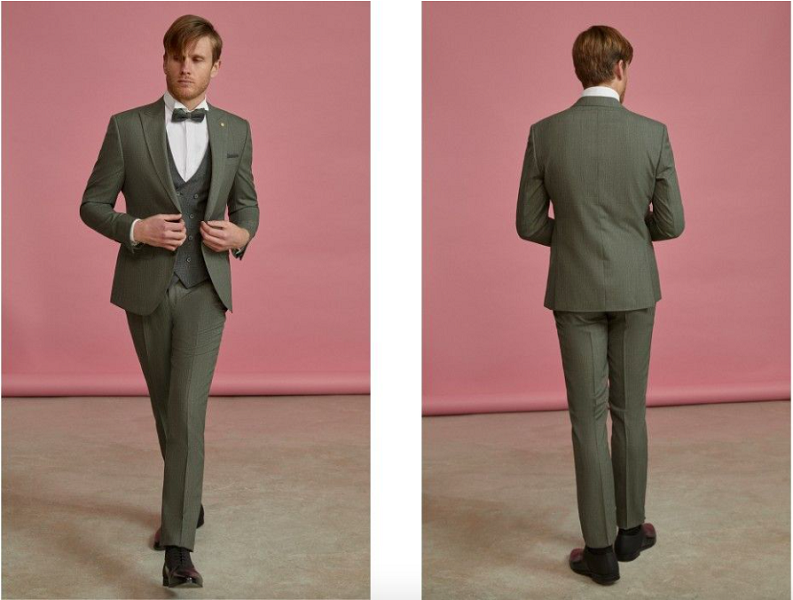 Plain green groom's suit made of 100% wool, from the Feel collection.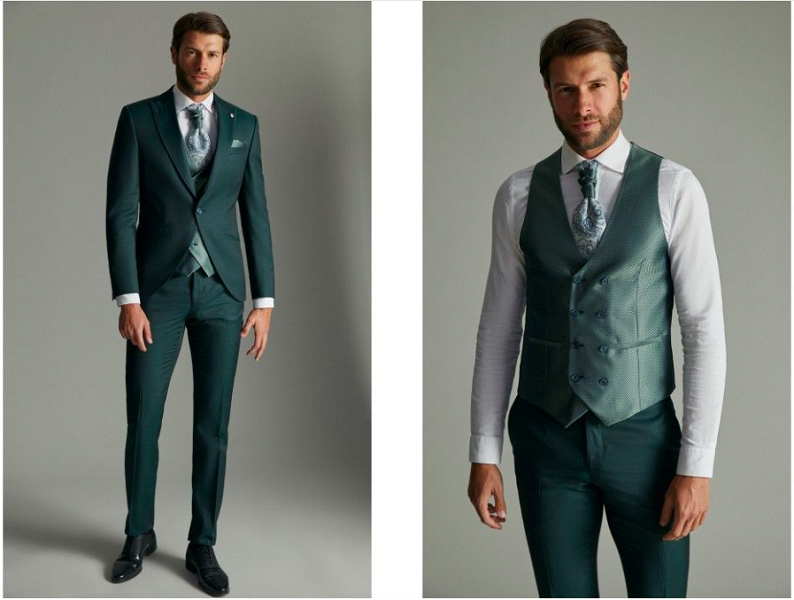 Plain green wool and silk groom's suit, from the Eternal collection.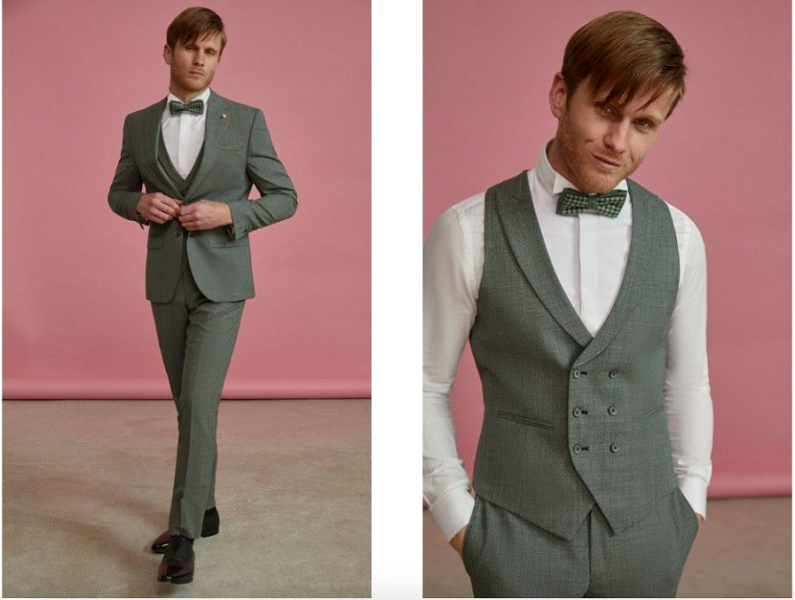 Plain green groom's suit in 100% wool fabric from the Feel collection.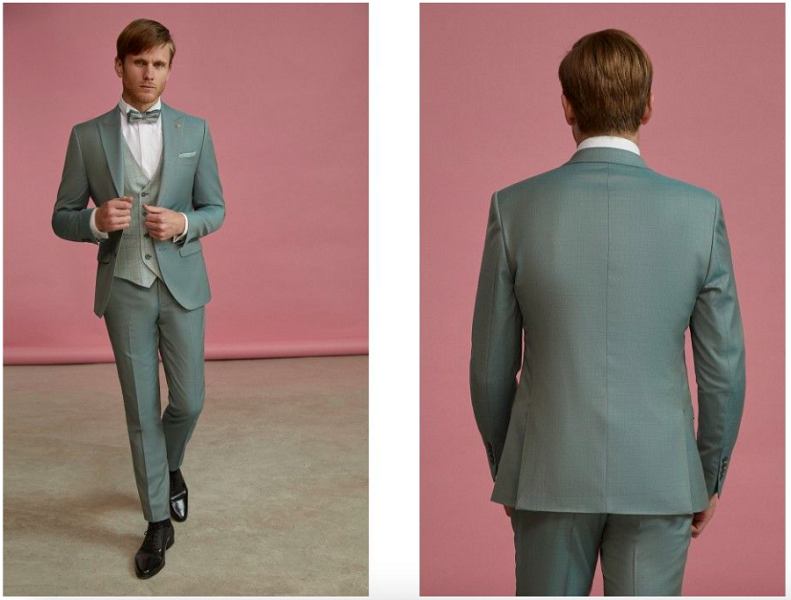 Plain green wool groom's suit, from the Feel collection.
This winter, give colour a chance! Dare to wear a different, original and creative look and discover the immense power that each shade brings out in you.