If you have an important event or a wedding in a foreign country, adapting your look to the circumstances will require paying attention to several aspects, such as the weather, the scenario or even the culture of the place where you're going. In the following post, we give you some tips on how to choose the best outfits, be true to your style and make an impression with your elegance, wherever you go. Take note and... have a good trip!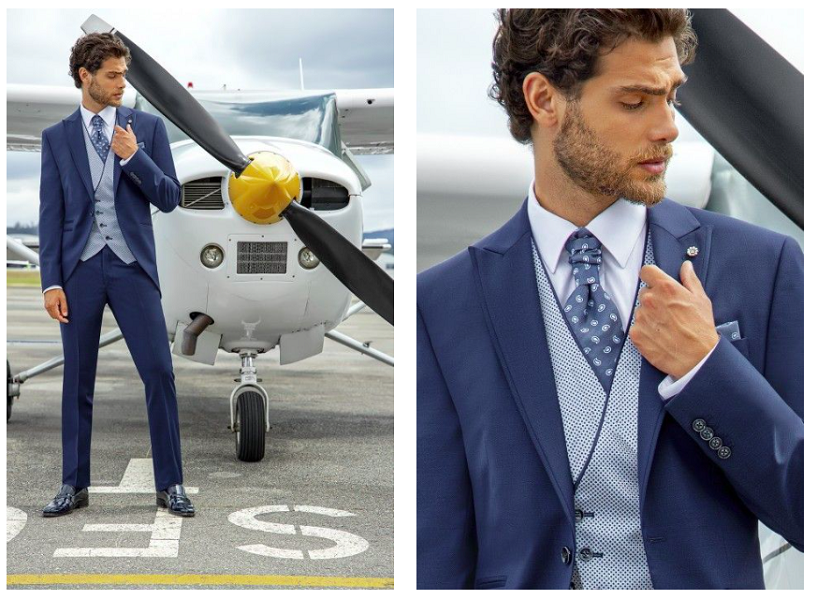 Travelling is one of life's greatest pleasures. If you can relate to this statement, you are probably used to packing your luggage and deciding on the perfect outfits for your destination. But what happens when the reason for your trip is an important event or a wedding celebration? The art of dressing elegantly requires a perfect knowledge of the event you are attending and the scenario in which it will take place. Therefore, before choosing the most suitable outfit to bring with you, analyse such variants and decide judiciously. Ready to fall in love?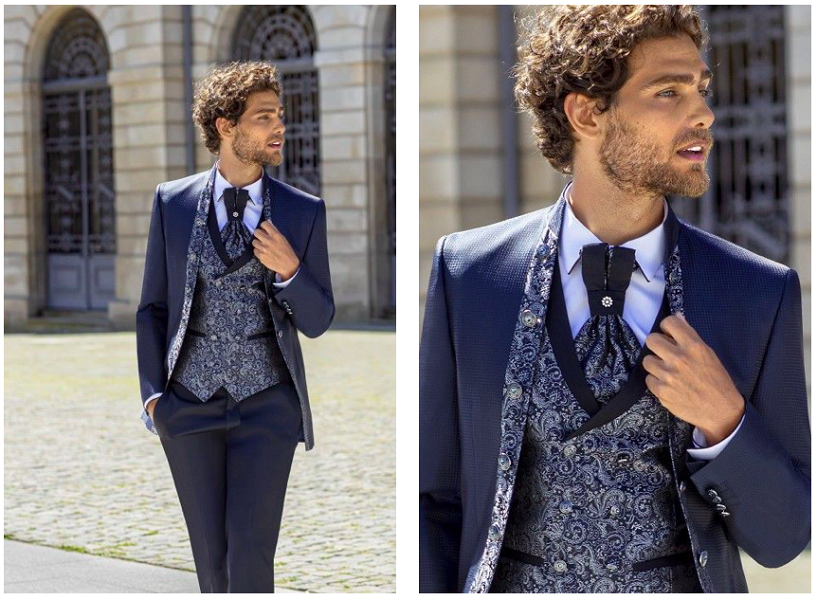 There are destinations that, due to their characteristics and essence, evoke magic, mystery and tradition. European countries, such as Italy and its historic cities, Venice, Rome or Milan, are the perfect setting to wear an outfit that enhances your most seductive side. The suits from Roberto Vicentti's Trend collection are perfect for events in places like these. Italian fabrics with floral and geometric details, brocades, shiny and matte textures... Colorful and romantic proposals that dress you with uniqueness, in perfect harmony with the environment.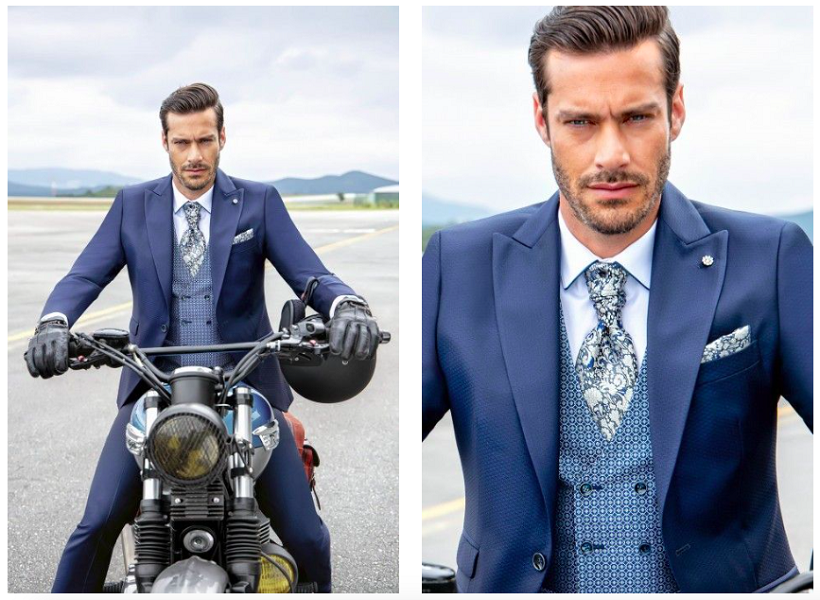 Adventure and glamour mix in star destinations such as the legendary United States. If you have an event in this country, look for outfits that will make you dazzle in the style of a true Hollywood gentleman. Places so rich in nuance and expanse are often full of contrasts. The adventure of the West Coast and the exoticism of Hawaii or the Florida Keys are at odds with the cosmopolitanism of cities such as Washington or New York. So, when choosing your outfits, always look for the essence of the place and be inspired by proposals that reflect this dualism.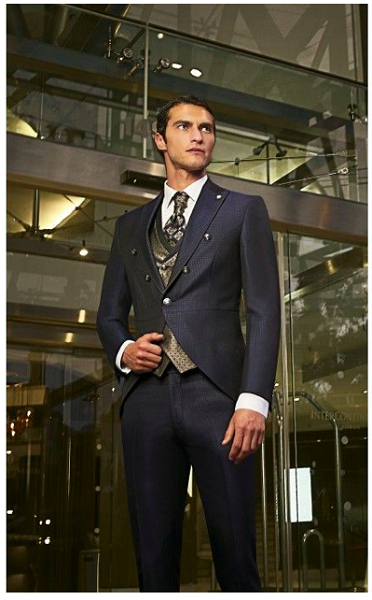 The designs of Roberto Vicentti's Eternal collection represent a conservative and committed man who is both a 21st century male role model and a symbol of modernity. Therefore, they will fit perfectly with those cosmopolitan cities that maintain their traditional spirit. On the other hand, for those more exotic locations where the sea and sand are the main component, the Feel collection of suits will be perfect, with designs that fit the setting in a harmonious way and at the same time make you feel comfortable and natural. Perfect suits also for countries like Costa Rica, Indonesia or Mexico, dream locations for many couples in love looking for an idyllic wedding. If that is your chosen destination, your perfect wedding suit should match the landscape, blend in with the surroundings and convey the essence of mother nature. Either way, a wedding or an event in an exotic country will always be an unforgettable experience.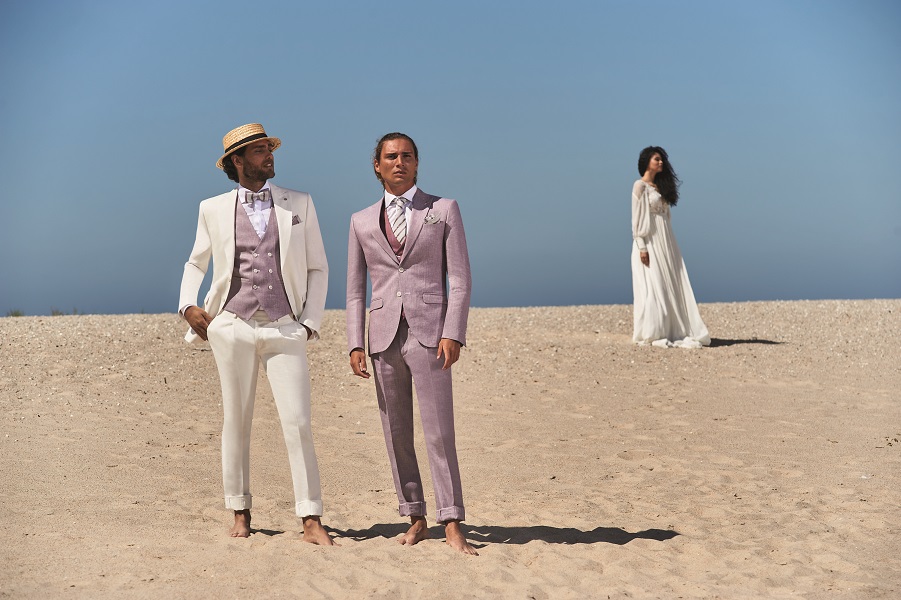 If you are the groom and you have decided to celebrate your wedding outside your country, keep in mind that an urban ceremony in a Manhattan hotel is not the same as in the Italian countryside. You can look for inspiration in the Wedding collection by Roberto Vicentti. Current trends, elegance and exclusivity are the perfect cocktail to succeed in any situation, don't you think?
If you are the best man, look for your own style without losing sight of protocol and always be inspired by the groom's choice of outfit. Keep in mind that the best outfits for events outside the country are those that maximize your personality and blend in with the environment. Don't forget that elegance always implies the concept of discretion, so your presence should be noticeable but not too extravagant. Apply the motto "less is more", look for your essence and... enjoy!