With an unwavering commitment to style and quality, the new 2024 Roberto Vicentti collection represents a harmonious fusion of classic traditions and contemporary trends, curated to fulfill the dreams of every groom. Prepare to be captivated by a symphony of exquisite fabrics, impeccable tailoring, and innovative design, all meticulously crafted to ensure that you, the modern groom, make an indelible impression on your wedding day. Join us on a journey that celebrates the union of tradition and innovation, setting new standards for wedding attire.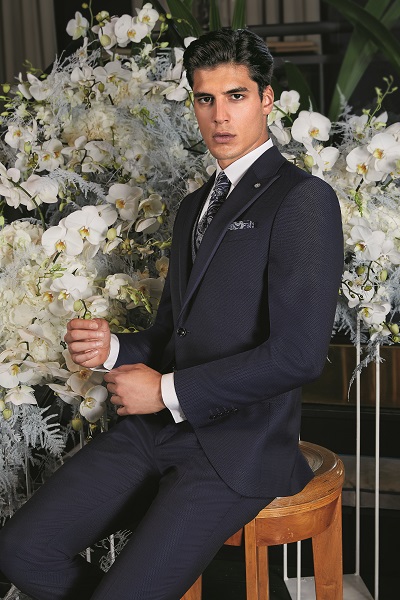 The collection pays homage to timeless wedding suit styles while infusing them with a fresh and modern twist. From tailored tuxedos and suits crafted from the finest materials to detailing such as peak lapels, single-breasted jackets, and perfectly fitted trousers. These pieces showcase the enduring allure of classic designs, ensuring that every groom exudes confidence and sophistication on their special day. With Roberto Vicentti's meticulous attention to detail, you can trust that these suits are not just a fashion statement but a symbol of your commitment to excellence.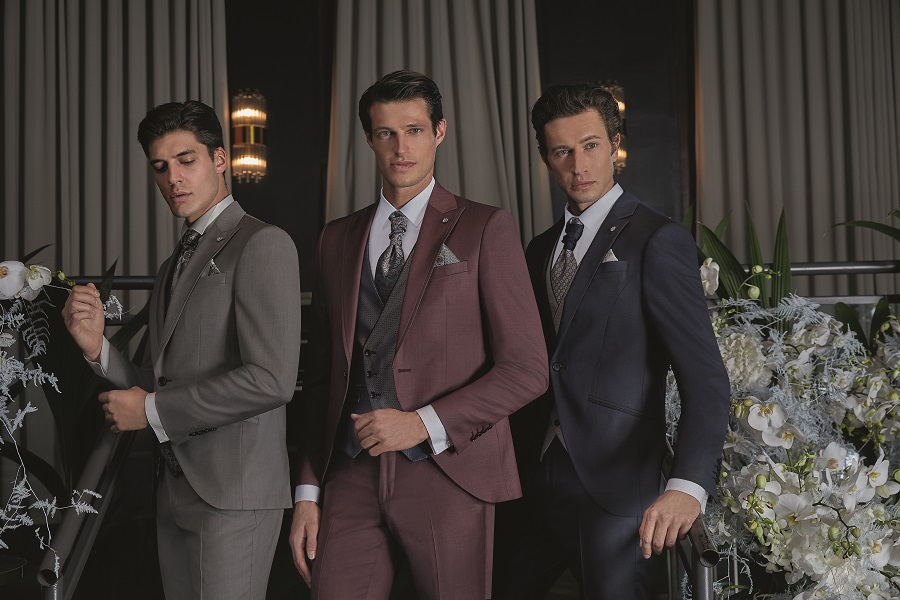 A collection that introduces a vibrant palette of colors and expressive fabrics that reflect the evolving tastes of modern grooms. From deep navy blues and rich charcoals to soft pastels and even bold patterns, the range offers a diverse selection to cater to every groom's unique style. Luxurious fabrics like wool, silk, and linen are expertly chosen for their comfort and drape, ensuring that you not only look impeccable but also feel comfortable throughout your wedding day. These expressive elements allow grooms to make a statement, demonstrating their personality and individuality while upholding the brand's commitment to quality.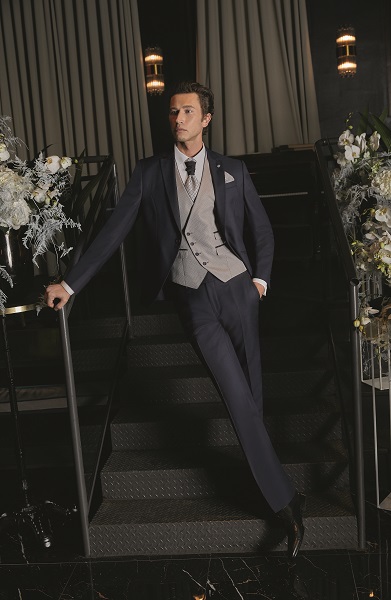 Suits that present modern silhouettes that redefine wedding fashion for the contemporary groom seeking a sleek and stylish look. Slim-fit and tailored options provide a sharp, streamlined appearance that complements today's fashion-forward sensibilities. Whether you prefer a two-piece suit or a three-piece ensemble, Roberto Vicentti's collection ensures that you're dressed to impress. With a focus on comfort, flexibility, and a dash of panache, these suits are designed to move with you, making your wedding day as enjoyable as it is stylish. Embrace the future of wedding fashion while maintaining a connection to tradition with this collection that encapsulates the very best of both worlds.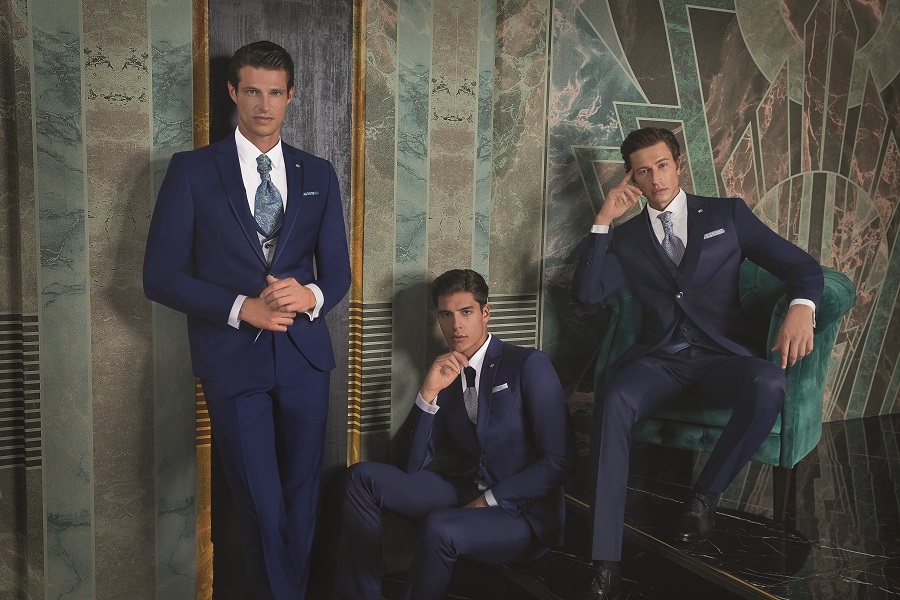 By embracing the new 2024 trends, grooms can step into the spotlight, making a memorable and stylish statement as they embark on the journey of a lifetime. With Roberto Vicentti, you're not just choosing a suit, you're choosing a symbol of your commitment to excellence and your dedication to expressing your individuality on one of the most important days of your life. So, explore the collection, discover your perfect wedding suit, and let Roberto Vicentti elevate your wedding day style to new heights, ensuring that your wedding memories are as timeless and impeccable as your attire.