The best moments in your life deserve the most spectacular looks and your wedding day is undoubtedly one of them. A unique moment in which you want to look impeccable,elegant, stylish and charismatic. The outfit you finally choose will play a fundamental role in your appearance, so it is important to choose one that 100% fits your style and personality. In the following post, we talk about the 5 best outfits to inspire you on this special day. Ready?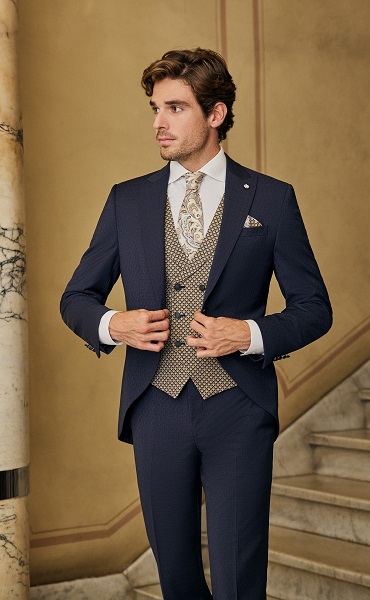 Classic and sophisticated
A dark suit is a timeless classic that never goes out of style. A slim-fit, close-fitting model with a satin lapel and matching tie will make you look smart and stylish. For a refined and timeless look, pair it with a white shirt and dark accessories.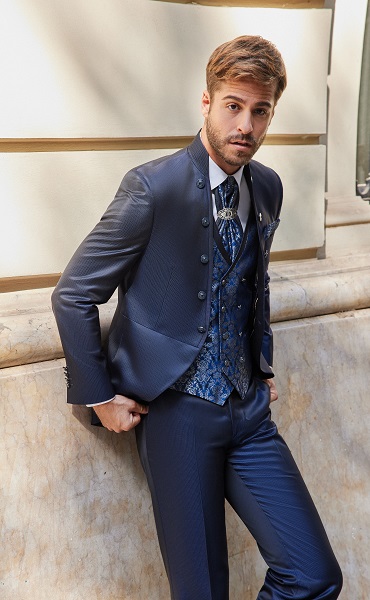 Elegance in navy blue
If you are looking for a more modern and less formal alternative to a black suit, a navy blue groom's suit is a perfect choice. A slim-fit design in this colour will give you a contemporary and elegant effect. You can complete the outfit with a grey or burgundy tie for personal touch.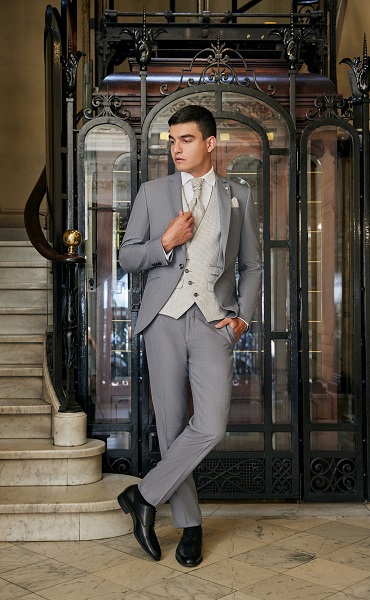 Neutral with a splash of colour
For a bridal look with personality, go for a light grey suit and combine it with accessories in pastel shades or subtle prints. It's a versatile option that will give you a fresh, sophisticated feel and will be perfect whether your wedding is classic or casual.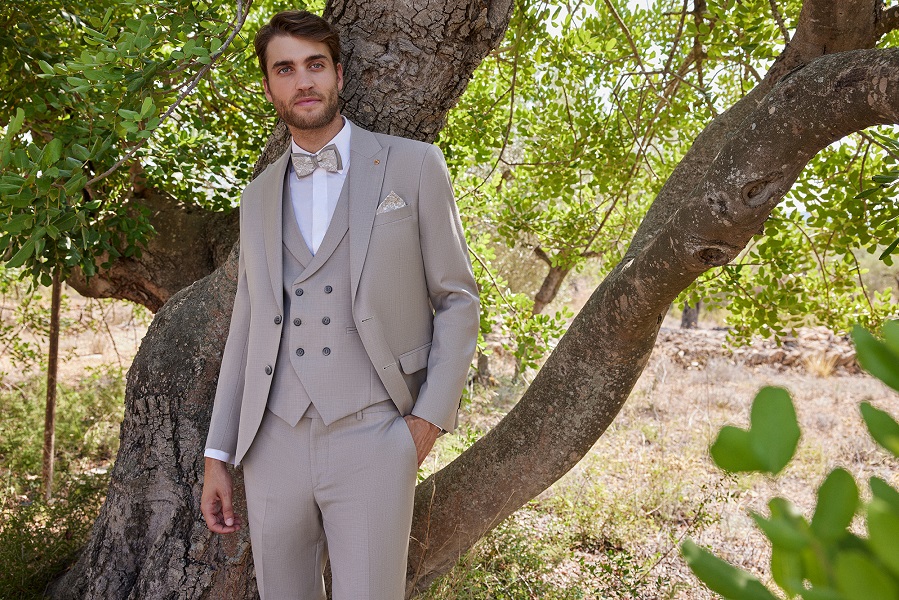 Natural and bohemian
If you prefer a more relaxed and natural style, a suit in earth tones will be perfect for you. This type of design is ideal for outdoor or rustic weddings. Pair it with a white linen shirt and earthy accessories for a boho-chic look.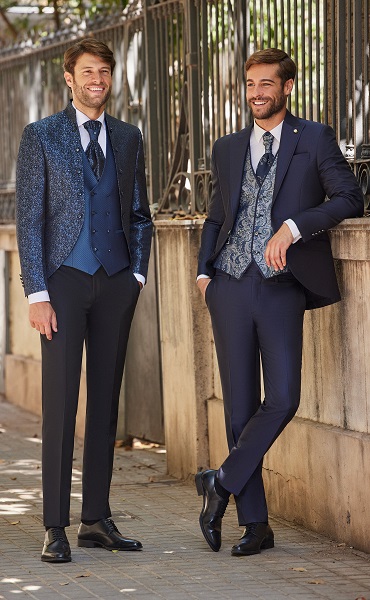 Glamour and modernity
If you are looking to stand out on your wedding day, go for a brocade suit. A luxurious and sophisticated fabric that adds a touch of glamour to any look. Choose it in dark tones, such as blue or burgundy, and pair it with a white shirt and matching tie for a modern and stylish effect.
Don't be afraid to try with different colours, cuts and accessories, but don't forget that the choice should always be true to your style. The important thing is to find the wedding suit that makes you feel confident and radiant on your big day. And most importantly, one that allows you to enjoy every moment to the fullest. What about you, do you already know what your most inspiring wedding suit is?